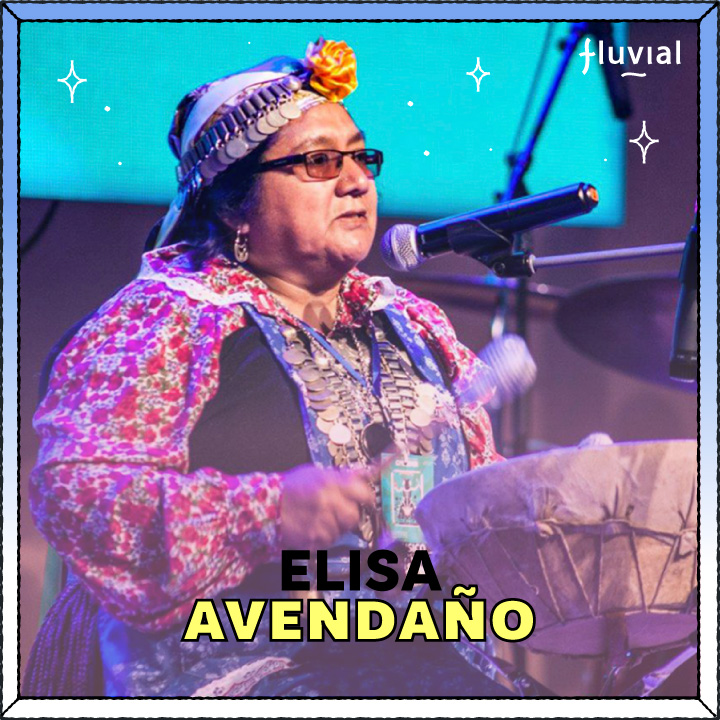 Elisa Avendaño
She is an actress and singer educated in her native culture and a promoter of Mapuche art. Director of the "Mapuche Ñi Kimvn" group and other artistic entities linked to traditional Mapuche music and dance. She is an Ülkantufe and outstanding leader with more than 30 years of experience, which has allowed her to take Mapuche singing to all latitudes.
In 2022, she was awarded the National Prize of Chilean Music and the Regional Prize of Mapuche Art in La Araucanía.
She is now on tour together with prominent Maori theater director Lemi Ponifasio and preparing artistic tours in North America and Europe.