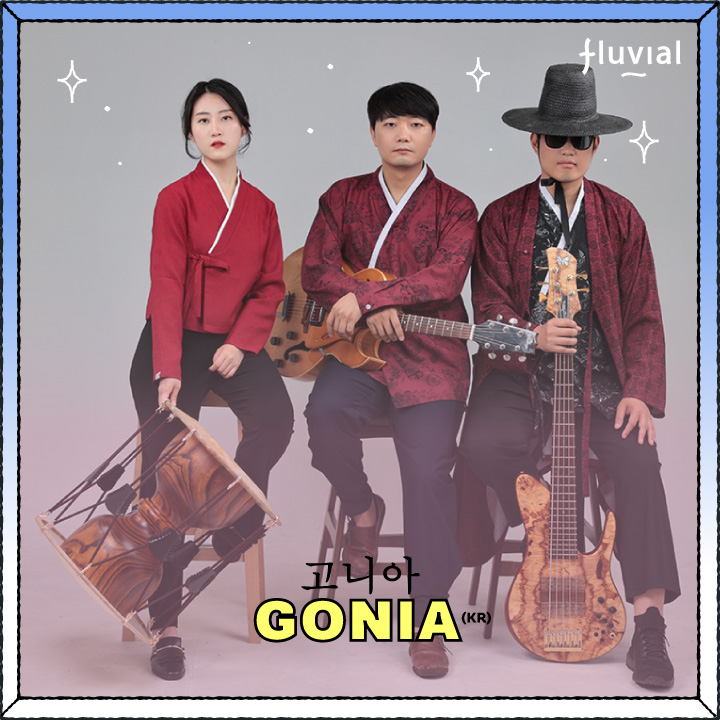 Gonia (고니아)
Gonia is a jazz group that performs sophisticated, high-level music combining traditional Korean music with jazz influences. The band has already demonstrated its talent in the jazz scene in South Korea and abroad, drawing attention to every stage it performs on.
They base their music on traditional Korean rhythms led by the janggu. This traditional percussion instrument shines in their songs, accompanying and fusing their melodies with the bass and guitar.
Gutgeori's sound, Jajinmori's joy, and Whimori's dynamism harmonize with the improvisation and beauty of jazz to create the unique sound of Gonia, who has captivated audiences on major stages worldwide.